Boyard Company :
Family enterprise, existing since many generations
Employs 7 to 10 employees depending on the season.
Diversified production :
Boyard Roger & Sons is a company operating under the European standards. The company has for philosophy the rule of forward-thinking. It is located at the heart of its claire marshes. The buildings are organized into three work areas: The sorting room, the disgorging room and the shipping room.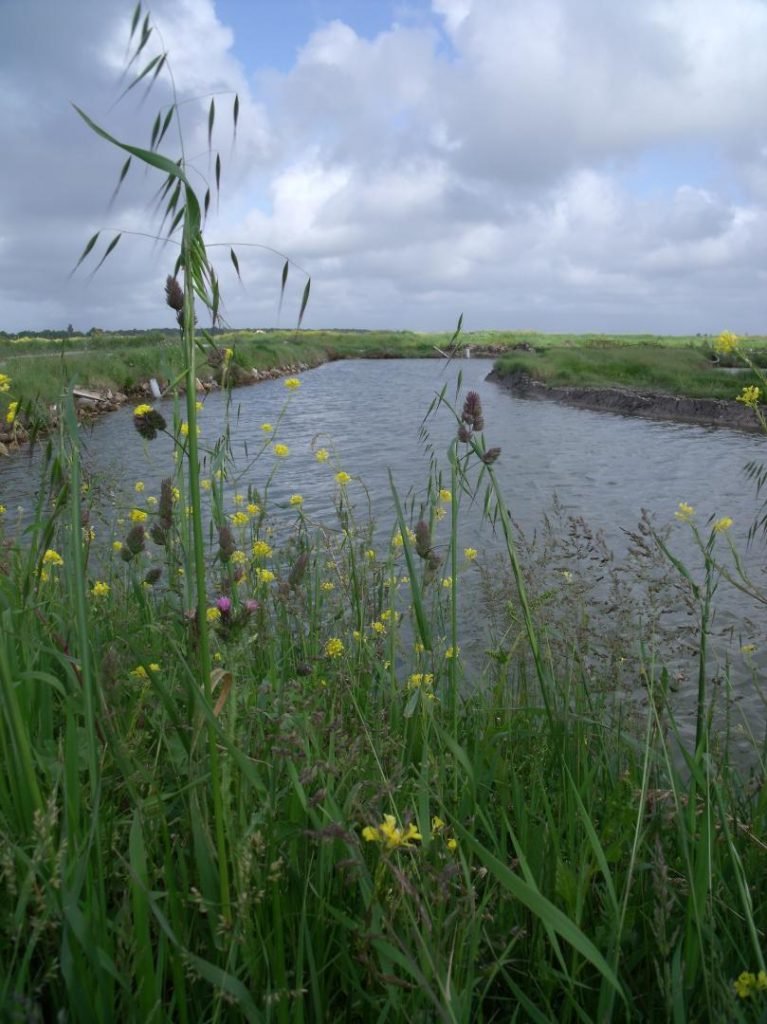 SORTING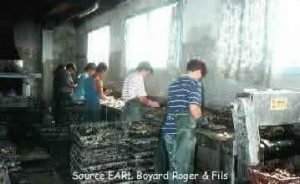 When the oysters reaches us from the coast, they are sorted into categories for maturation. This is done in a room reserved for this task. Oysters are emptied into a hopper located outside the building, then sent inside via a treadmill. Workers are posted along the belt to sort them by size.
The disgorging room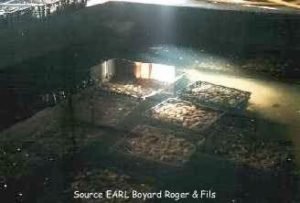 After maturation, the oysters have to be placed in the disgorging room, at least 24 hours before being marketed.
They are emptied into a hopper, located at the end of the room to be washed and are headed through a distributor to the shipping tables, located in the next room.
The oysters come from the washer by the distributor and are emptied on the shipping tables in the desired locations. The workers can now pack the shellfish while performing a finer sorting.
The packages are then weighed and counted in order to respect the scales according to the norms in force.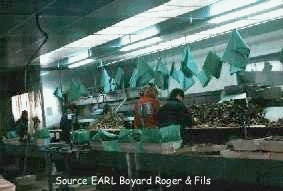 This oyster farm is located in the heart of a forty acres of salt marshes. Previously used to produce salt, they are now equipped for oyster farming. The earth ponds, called "claires" are dug and maintained every year, so that they do not fill up and allow for the eradication of macroalgae (large seaweeds that use up the oxygen of the oysters).
Moreover, this is necessary to encourage the better development of navicules bleu, although nobody knows exactly how to master their culture. The purpose of having a large area of claires is the optimization of the quality of oysters, thanks to maturation at low densities and increasing the potential of green claires.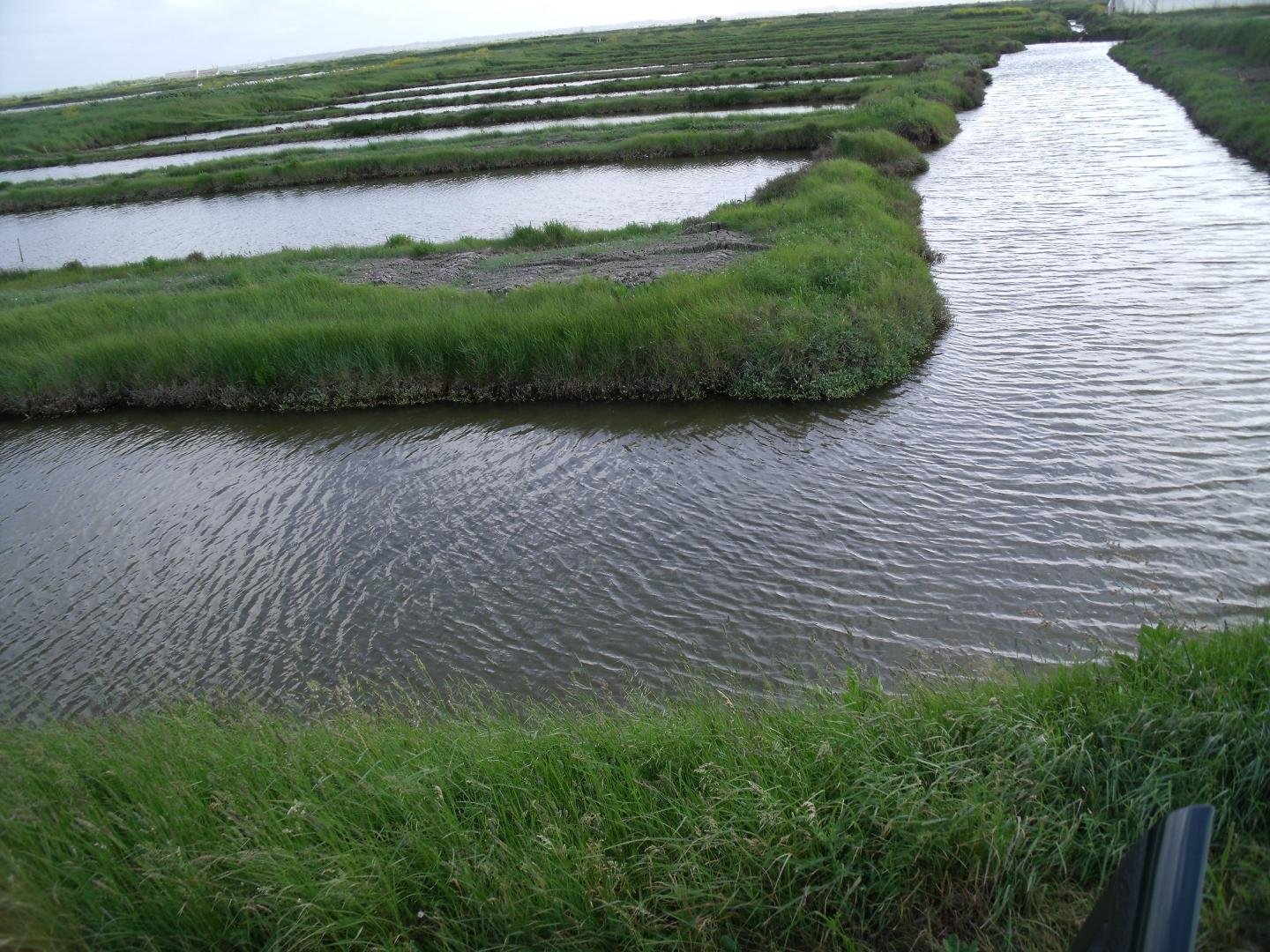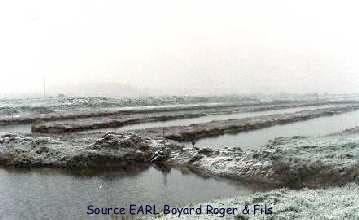 ---